By Richard Trombly
If you find yourself in Yao, a small suburban community on the east side of Osaka, then it is worth dropping by the Kintestsu Yao station to grab a bite at Pedro's Burger. Of course, Yao does not have many attractions to bring in tourists, so even though Pedro's Burger only holds about 12 people, you will probably find a seat.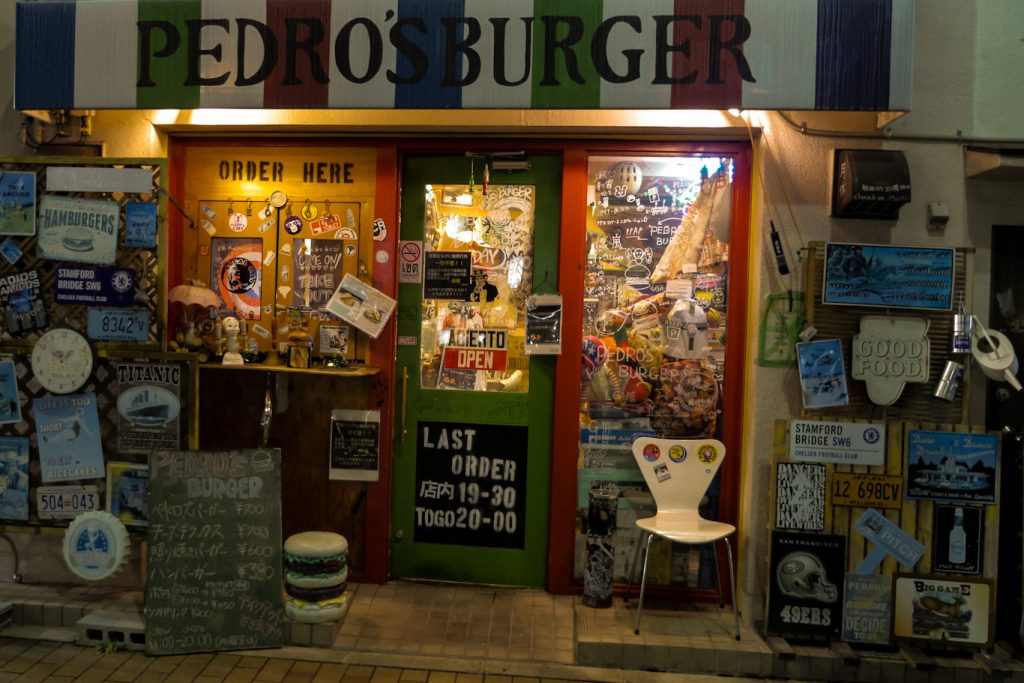 Yao, founded in 1948, is a rapidly-growing industrial town at the foot of Mount Takayasu with about 270,000 residents. It is centered around a general aviation airport which was founded as Hanshin Avaiation School in 1938. It remains a great place to catch a scenic flight.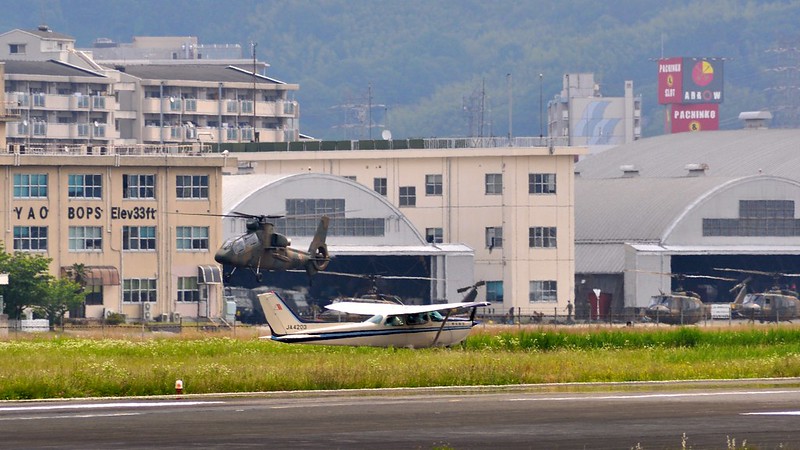 Mount Takayasu, itself is perhaps the strongest draw to visit Yao. There is well-preserved historical architecture in slope-side villages and many paths along this peak which is a part of the ridge dividing Nara and Osaka prefectures. The most interesting feature of this mountain is the Takayasu Senzuka Kofungun, a series of hundreds of burial mounds that hikers can visit.
After exploring Yao, there are many local cuisines that are featured in the local restaurants, especially the locally-grown green soy beans. But "Pedro", who opened Pedro's Burger in 2016, is undertaking a mission to make Yao, and the world, better through burgers. He says burgers are addictive and he is creating "burgerholics" one burger at a time. The restaurant welcomes visitors with a unique mix of knick-knacks reflecting American and Australian pop culture.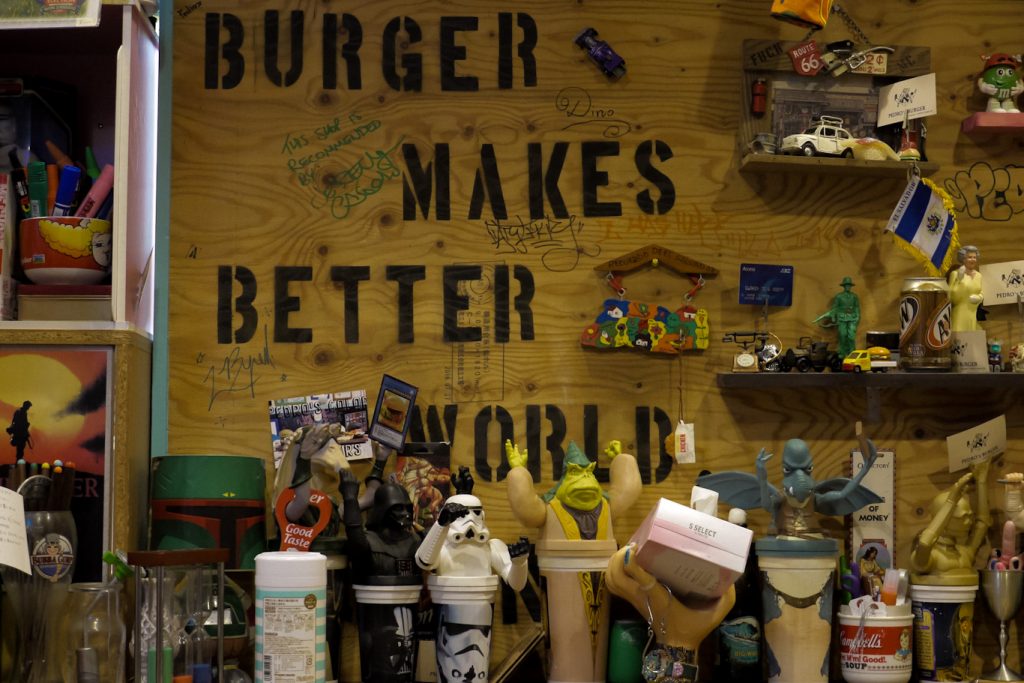 Pedro, who is now 40 years old, is an Osakan native with a past as eclectic as his restaurant. He backpacked to over 20 countries in North America, Europe and Asia and took an extended work holiday. He has learned the food industry from the ground up with experience at Japanese restaurants, ramen houses and American diners.
The burgers are well-made with a larger-than-expected patty of quality beef and a satisfying order of fries. There is a variety of burgers to suit various tastes, but the signature Pedro Burger is a must, coming in at under 800 yen. It features a solid patty of lean beef resting atop a garden fresh and welcoming pile of crisp lettuce, a house-special sauce and a layer of pickled ginger to make this a distinctly Asian burger experience.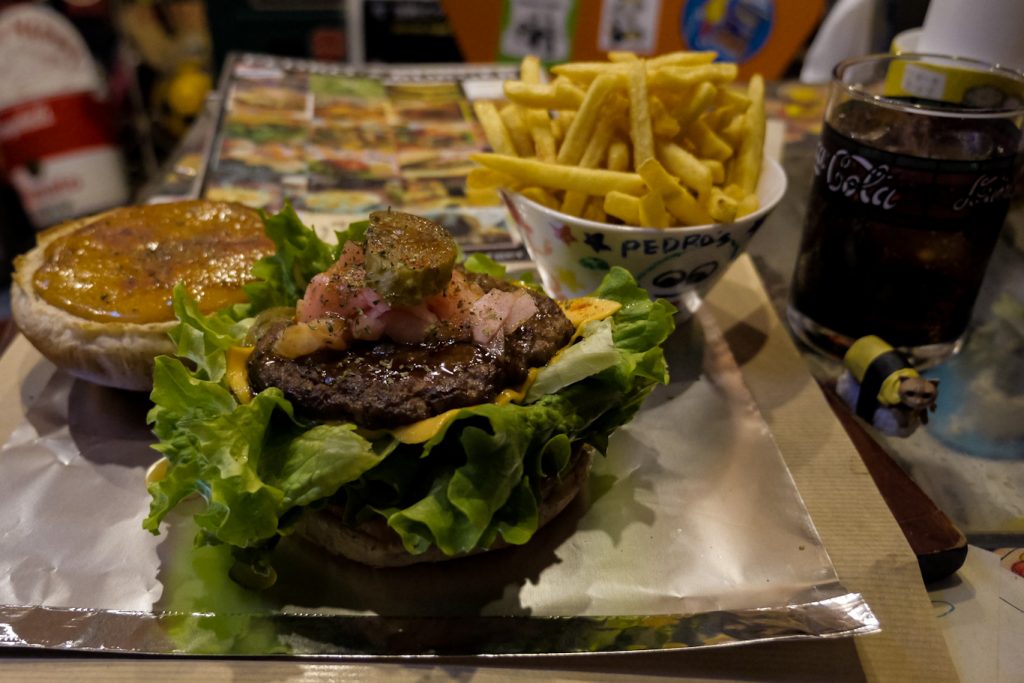 Like most Japanese burgers, the sauce is laid on heavily enough it will drip so the burger is served on foil. Thankfully the menu has pictorial descriptions of how best to fold the foil to enjoy the burger while trapping the flow of sauces.
When leaving, the proprietor will mention a burger that you should try next time. He is confident that you will be hooked.
How to get there:
Address: 14 3 4丁目, 3 Higashihonmachi, Yao, Osaka 581-0004 (about 5 min. walk east from Kintetsu Yao Station)
Opening hours: Daily 11:00-20:00 (Closed on Mondays and public holidays)
Phone: None
Website: None
Nearest station: Kintetsu Railway Yao Station (from Tsuruhashi Station)