Camping in Downtown Osaka
By Richard Trombly
In Japan, there are many public parks in the cities and towns where you can go for a stroll, exercise, socialize and relax. Many have a variety of facilities for sports, children's playscapes, public swimming pools and more.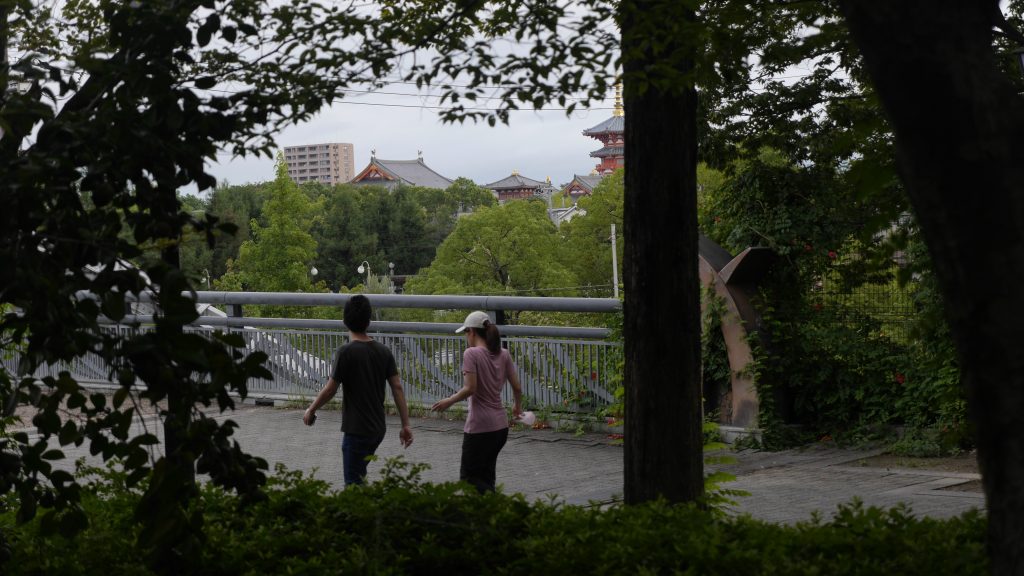 Another common feature is BBQ areas, some supplying everything you need even the food while others offer the BBQ pits for the D.I.Y. crowd to bring in their own feast. While tents tend to spring up on the park lawns on any nice day, many of the parks have designated day camping facilities
Tsurumi Ryokuchi Park https://www.tsurumi-ryokuchi.jp/ ,situated between the Northeast of Osaka and Moriguchi Cities, is one of Osaka's hidden gems. It covers over 300 acres, about half the size of New York City's Central Park, and offers a lake, botanical gardens, a variety of recreational facilities and kilometers of trails. It is also known for Sakuya Konohana Kan, one of Japan's largest greenhouses.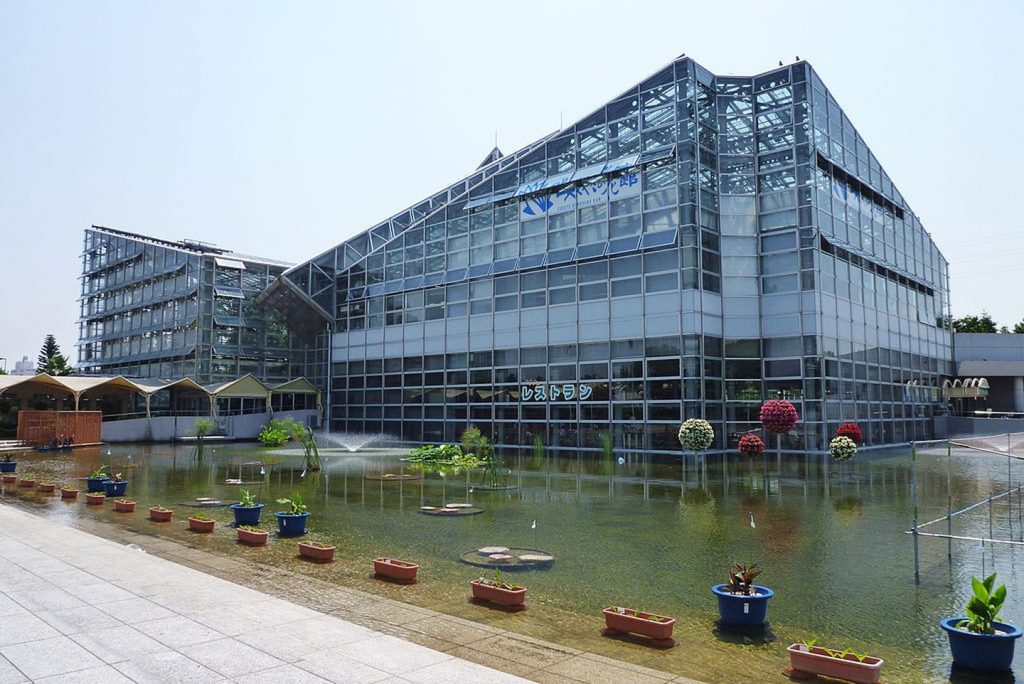 A surprising feature of this park is a campground featuring 10-place centered on a BBQ area and best of all, it is free. While some campgrounds are budget, most charge 2,000 and up.
I was bouncing off the wall with cabin fever because of Covid restrictions and I was eager to test out a new tent under actual conditions before taking it on longer cycling trips. During a week of rainy weather, I went directly to the office that manages the camping and BBQ and there was no problem booking an open spot. They even offered registration forms in English.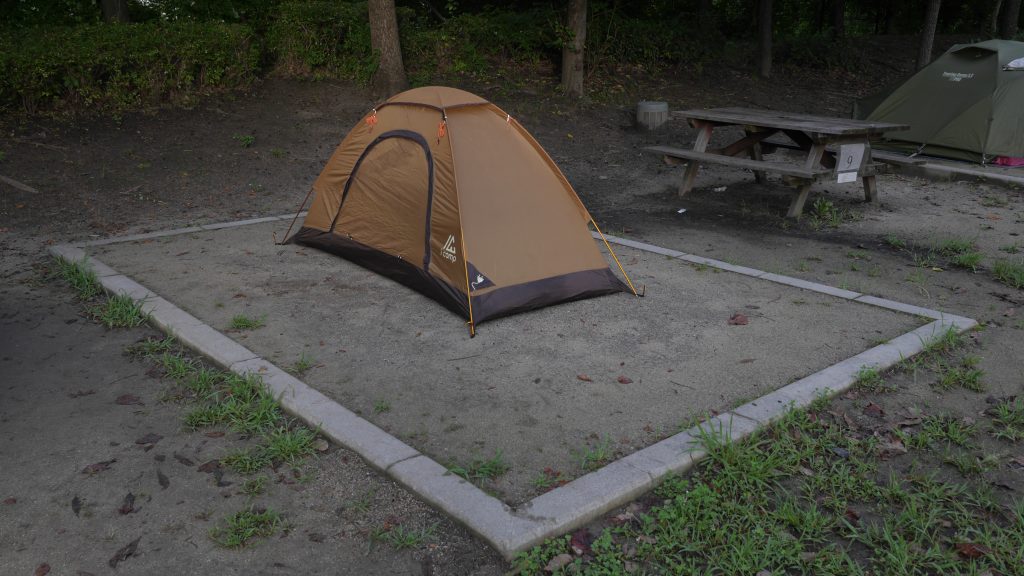 People often go to enjoy a bit or exercise or relaxation in a park, but it is an unusual experience to sleep in one. Thankfully, there was a break in the rain while I set up the tent. Even with the rain there were a few other campers who were not driven inside by the soggy weather and the happy sounds of children echoed around the crackling fire.
For being within the city limits of Osaka, the park became amazingly quiet. It is even protected from the traffic noise. By 21:00, the barbeque feasts were complete and kids were getting ready to climb into sleeping bags, exhausted from the day of playing in the park.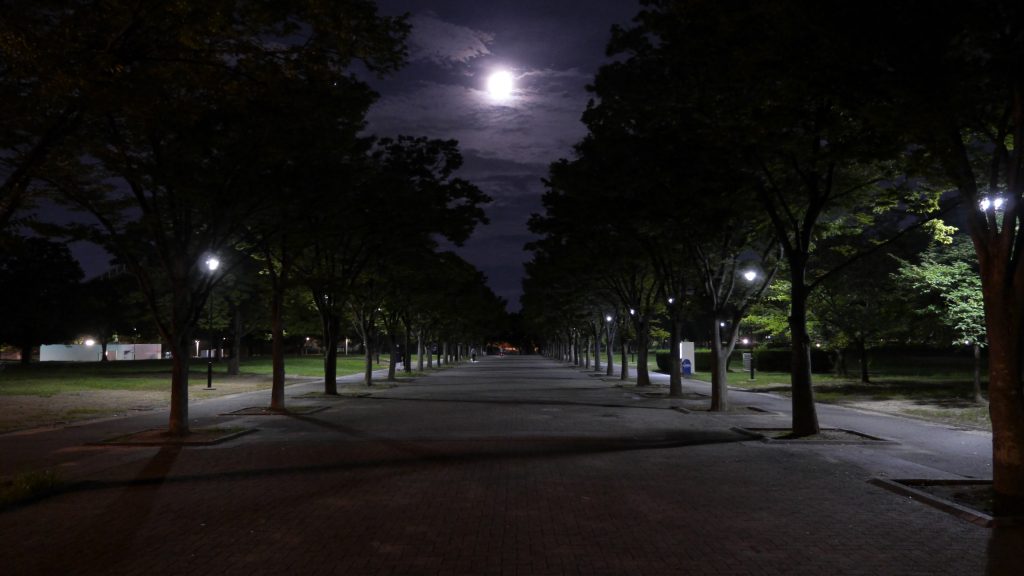 This was an evening that kindly granted us a break in the heavens to see the full moon rise. I was able to leave my tent and wander among the many people using the park even at night. Like most Japanese parks, it is open 24 hours a day. The Moon did not disappoint.
The residents of the campsite beside me also marveled at the moonrise. They were an Osaka single mother and her daughter seeking an escape before the summer holiday ended. The mother said that due to Covid restrictions, they did not get much of a chance to travel this summer so she wanted to do something special. The chance to be in a park, distanced from all the crowds of the city was a nice experience. She said it was better than going to a theme park during the ongoing emergency. Her pre-teen daughter rolled her eyes but remained silent.
The clouds soon enveloped the sky and blotting the Moon so I retreated to my tent. A park security vehicle, blue light rotating on top, did make its rounds a few times during the night. A cat yowled its disappointment at the lack of BBQ leftovers since nobody had used the two BBQ areas adjacent to the camps. I had some food in my pack that the kitty appreciated and so it was quiet for the night, as the rain began.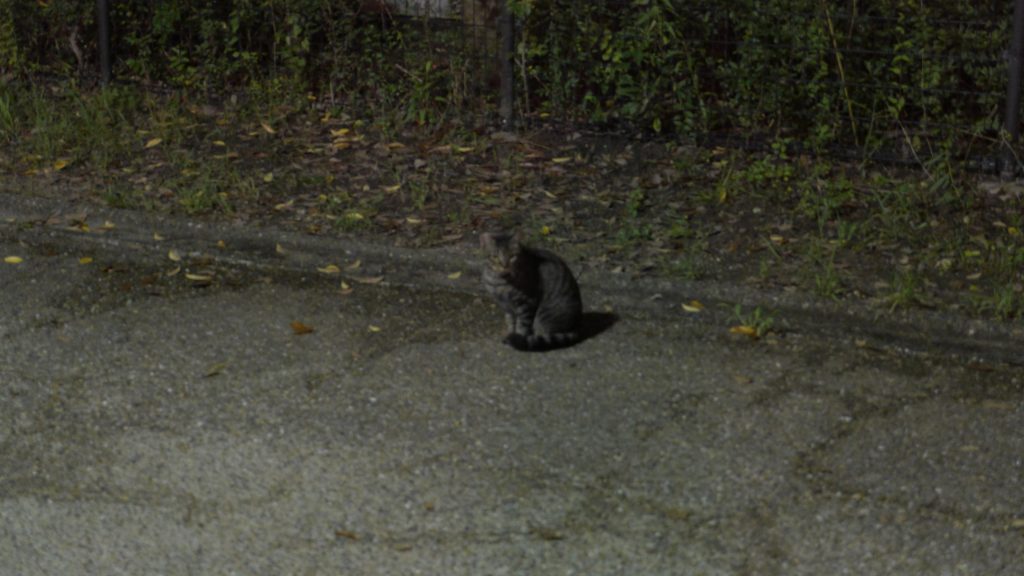 I woke before the dawn in darkness and the rain had ceased. I was pleased to find my tent had weathered the storm quite well and my sleeping bag was dry. I quickly grabbed my camera. Life would soon be stirring in the park.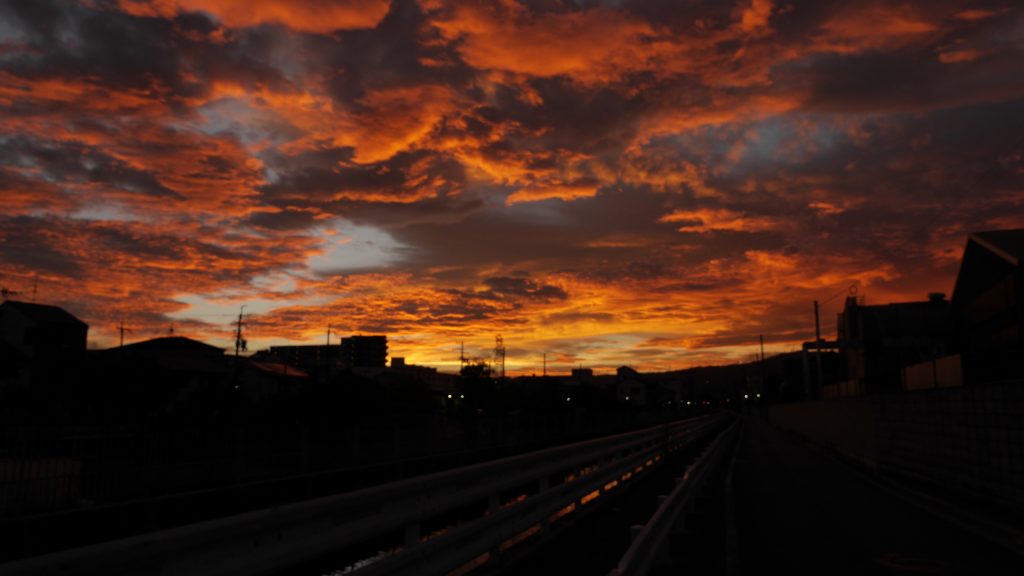 The predawn golden hour was beckoning me and I wandered beyond the park to find a morning coffee. With another stormy day on the way, the morning sunrise was stunning. But this breathtaking view was short-lived, returning to leaden-grey overcast within minutes.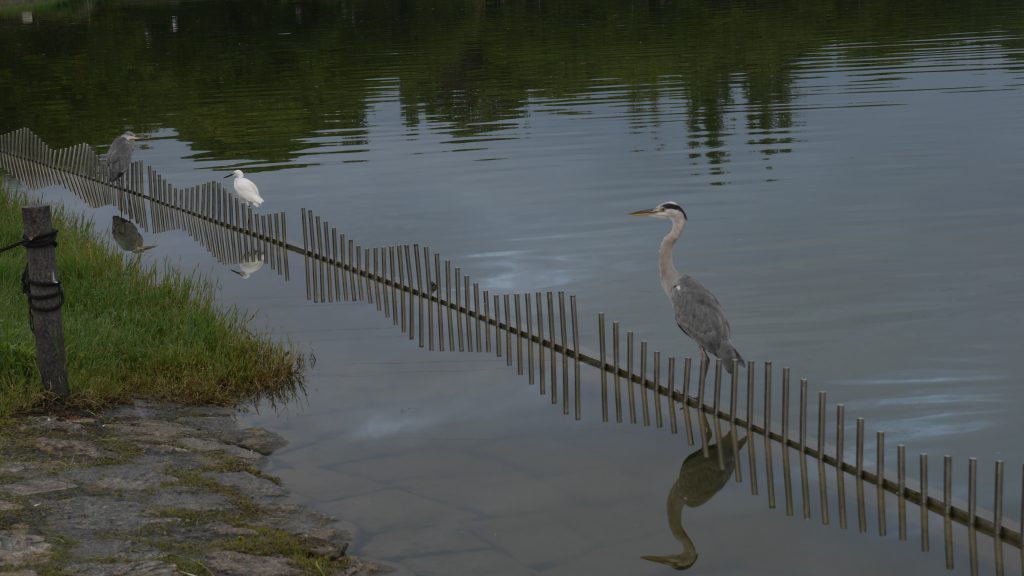 The morning summoned people and wildlife alike to congregate in the park. This was a weekday so there were many joggers taking their dogs for a run before work. It struck me how friendly and full of life the morning was.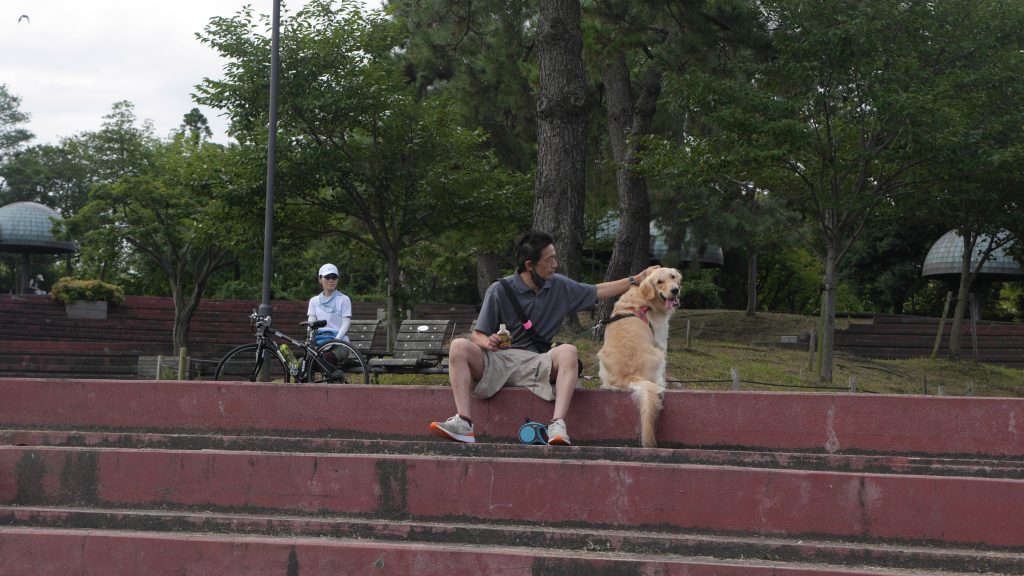 Even on a cloudy morning the beauty of the park was overwhelming. The gardens in the park have a variety making some flora in season year-round.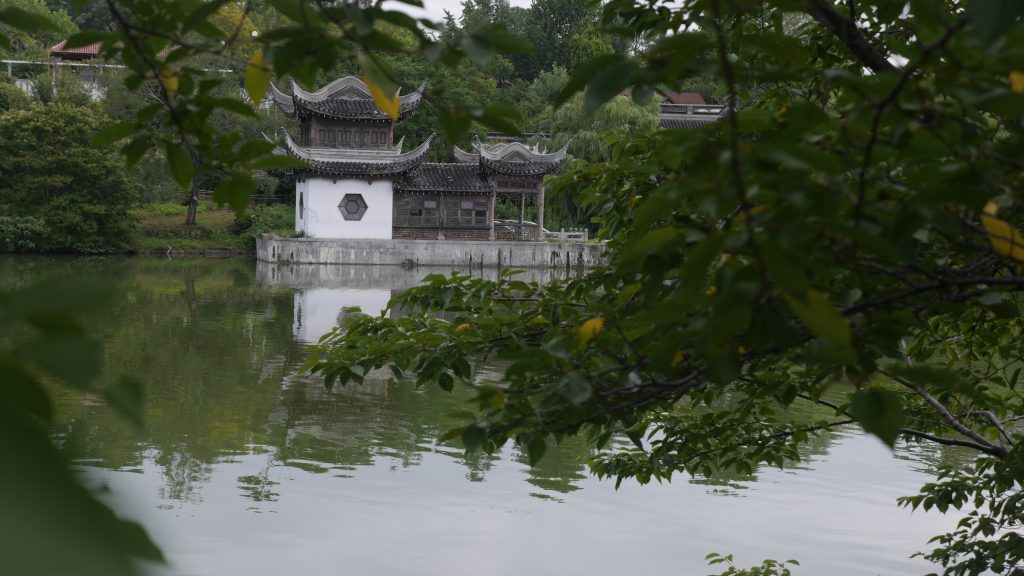 The day was starting and a storm was threatening, so I returned to my tent and packed up my campsite. I made sure to carefully gather my my gear and to pack out the trash.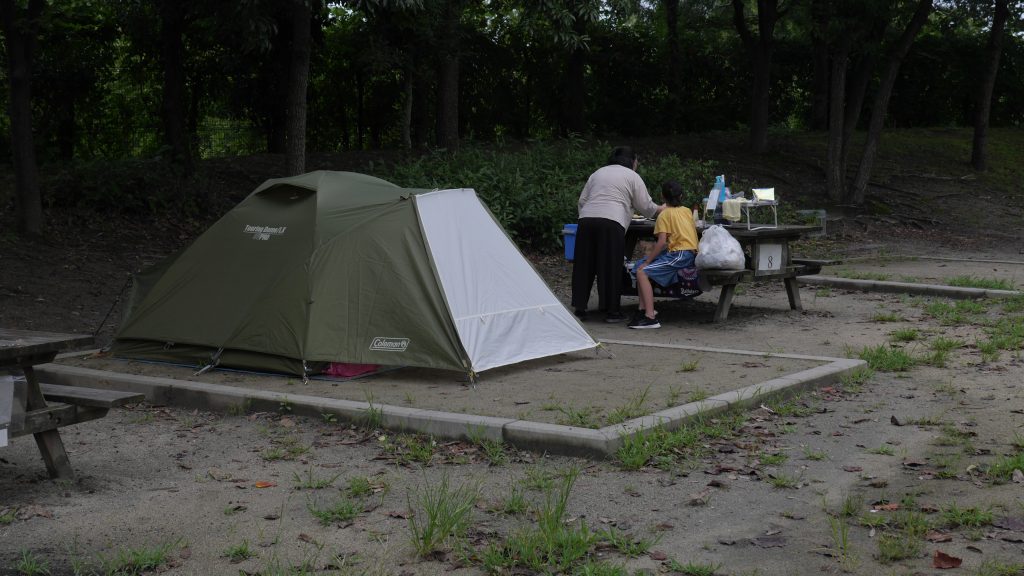 The campsite beside me was coming to life. Mother and daughter busily preparing breakfast. I asked the shy child if she had fun. She hesitated. Her mother answered for her. "Yes, she had alot of fun." The daughter? She did not say otherwise.
It certainly was a memorable experience. It was nice to take advantage of this park that is just a few kilometers from Osaka station and a stop on the Nagahori Tsurumi Ryokuchi subway line.
Resources:
Tsurumi Ryokuchi Park https://www.tsurumi-ryokuchi.jp/
Free campsites & Cheap campsites information in Japan – A listing of select free or low-cost campsites, mostly provided by local municipalities. https://camp.tabinchuya.com/en.html
Convention and Tourism Bureaus for cities or regions will often have listings of interesting tourism sites including campgrounds and day camping sites provided supported by the towns or local businesses.
Notes:
Camping is still not a large industry in Japan so when searching for campgrounds assure that overnight camping is allowed and what facilities are offered.
Reserve ahead. Japan campgrounds, even if they have a vacancy, often will not rent spaces on the same day. Unplanned wandering is not advised. Make your plan and reservations well in advance.