Japanese Woodblock Printing in the 20th Century
By Ding Ding, Guest Blogger
Jokata Kaiseki as a woodblock printing artist who seemed to be a loner in the Shin Hanga(新版画)art movement, which took place in the first half of the 20th century in Japan and was meant to revive the then declined woodblock printing genre, famously known as ukiyo-e, the pictures of the floating world.
While most artists involved in Shin Hanga had been chaperoned by professional publishers, Jokata Kaiseki had single handedly self-published a series of woodblock prints, titled Twenty-five Views of Mount Fuji, from 1929 to 1931. He was also not associated with anyone active in the woodblock printing scene. Indeed, very little is known about this artist except that he was born in 1882 in Okayama, had lived in Kyoto and Tokyo, and returned to Okayama during the war years. But for many woodblock print collectors, a significant portion of pleasure in collecting prints comes precisely from discovering an outstanding print linked to an obscure name – the ecstasy of discovery.
We do not know what circumstances compelled Jokata to create and self publish this series of woodblock prints known as Twenty-five Views of Mount Fuji. Whatever it was, we have sufficient grounds to believe Jokata was an artist of firm resolution and endowed with strong executive capabilities. To produce a body of 25 designs of woodblock prints of high quality is an intimidatingly challenging project, artistically, technically and financially, especially when he himself had to function both as the artist and the publisher.
Twenty-five Views of Mount Fuji by Jokata Kaiseki well embodies the then thriving Shin Hanga style which incorporates western artistic expression, yet is grounded in traditional ukiyo-e subjects and woodblock printing techniques. Prints from this woodblock series are highly detailed, meticulously executed and have a painting-like quality. This woodblock printing technique of light embossing is widely used, especially on Mount Fuji.
Words inevitably cannot adequately convey the full power and beauty of visual arts, so we will let these woodblock prints speak for themselves and for the obscure artist Jokata Kaiseki.
*To avoid copyright issues, only 12 prints from personal collection are displayed here.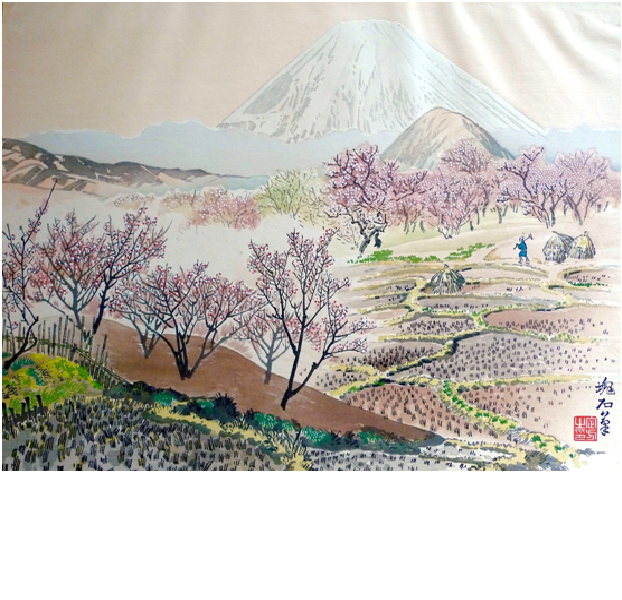 A shimosoga Plum Orchard and Mount Fuji/Original Woodblock Print (Personal Collection)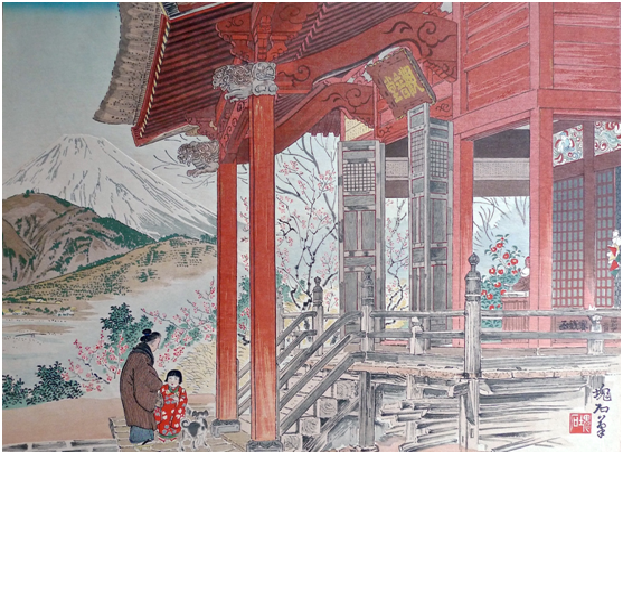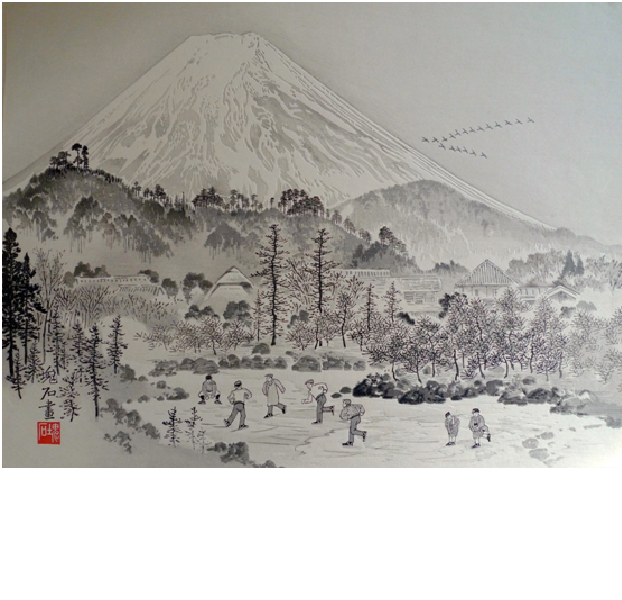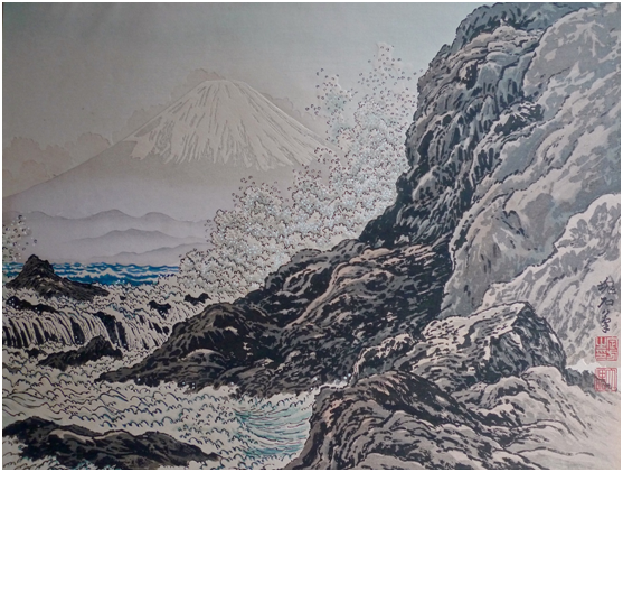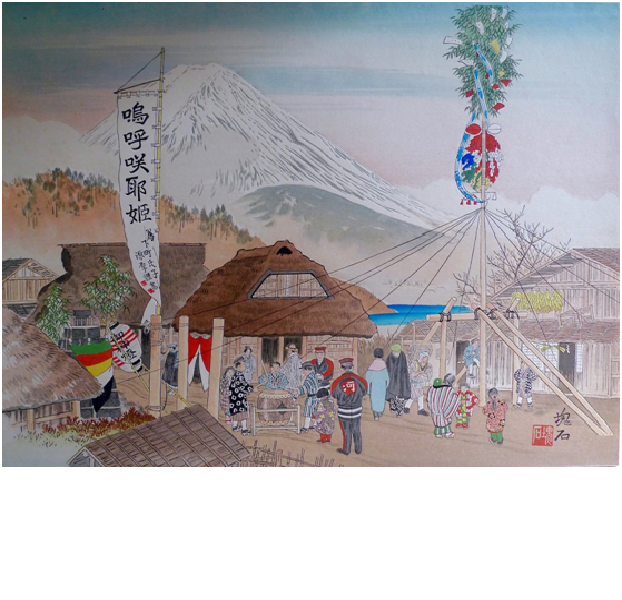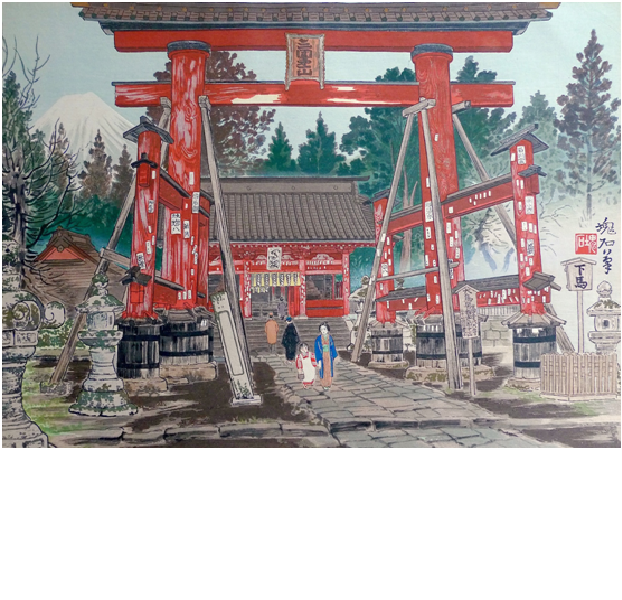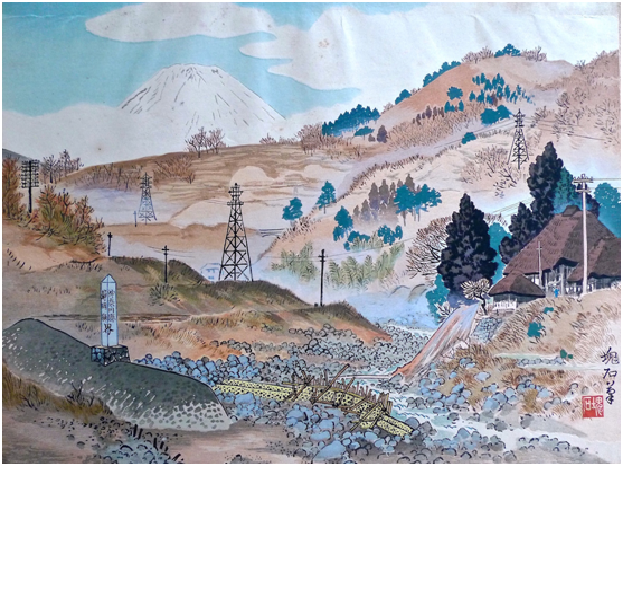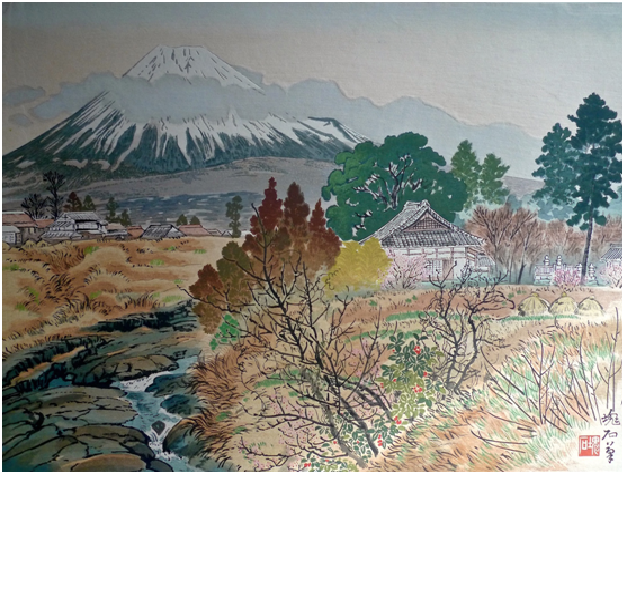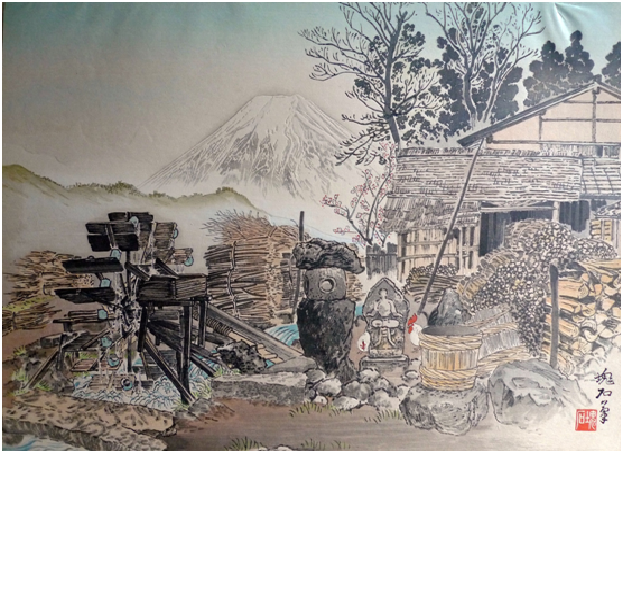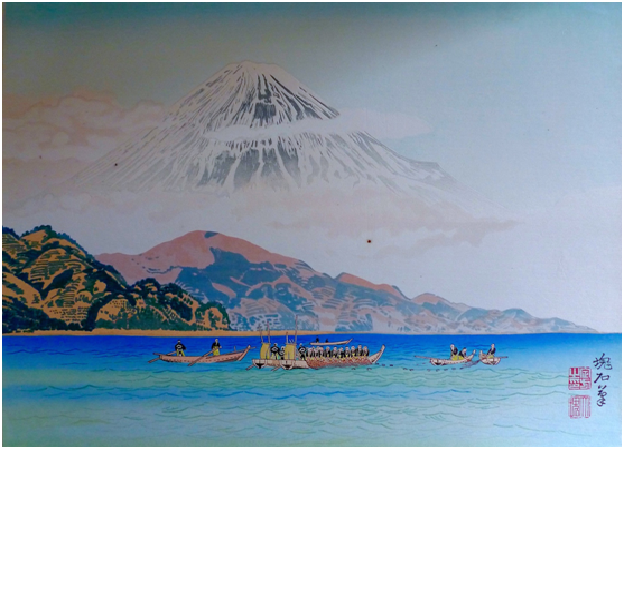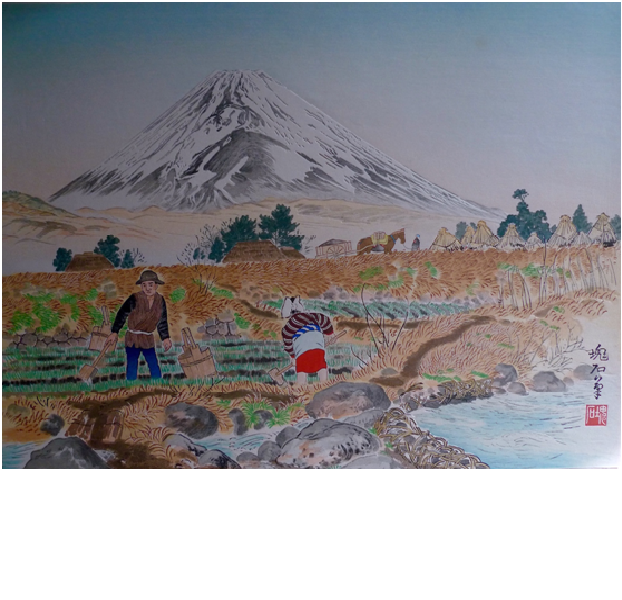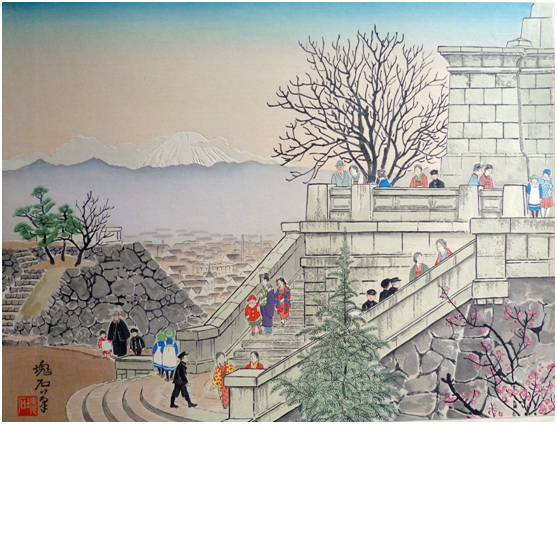 References:
Guide to Modern Japanese Woodblock Prints: 1900-1975, Helen Merritt, University of Hawaii Press, 1992
Seven Masters: 20th Century Japanese Woodblock Prints from the Wells Collection, Andreas Marks, Minneapolis Institute of Arts, 2015
www.fjsan.net/fj0412kaiseki.htm
Ding Ding is Chinese and currently living Berlin. She works in an investment consultancy business and in her spare time is an avid explorer of Japanese literature, cinema, arts and history. She may be contacted at: pearlsuite@gmail.com